Setting the story straight.
November 2020 is our 'Once upon a time' - it's where we came together with a shared passion for spirits, storytelling and the want to create unique and distinctive Australian spirits using local botanicals - crafting them with dedication and skill. Our goal was to create spirits that told a story with every sip.
We launched with a party at Hains and Co Gin Bar in Adelaide. It was a night of celebration and excitement as we introduced our first product, Volume 1: Australian Dry Gin to the masses. The response was overwhelming and suprisingly positive. We knew we had something we could be proud of - but it wasn't until it touched the mouths of who we now call friends and family that we knew we were onto something more than that!
We live by our motto, 'every sip tells a story' and we continued to create unique and exciting spirits, each with its own story to tell.
We then launched three mainline release products that won multiple awards, medals and recognition both nationally and internationally - but then, in July 2022, disaster struck when a fire broke out at our neighbor's building, causing irrepairable damage to our distillery and cellar door. We were devastated - but refused to let it be the end!
Through six months of set backs and challenges, we managed to continue releasing our Hyperseasonal series each and every single month - now on #_019 at the time of writing. We even released two new mainline release products while we continued to establish our distillery at a new location in Thebarton.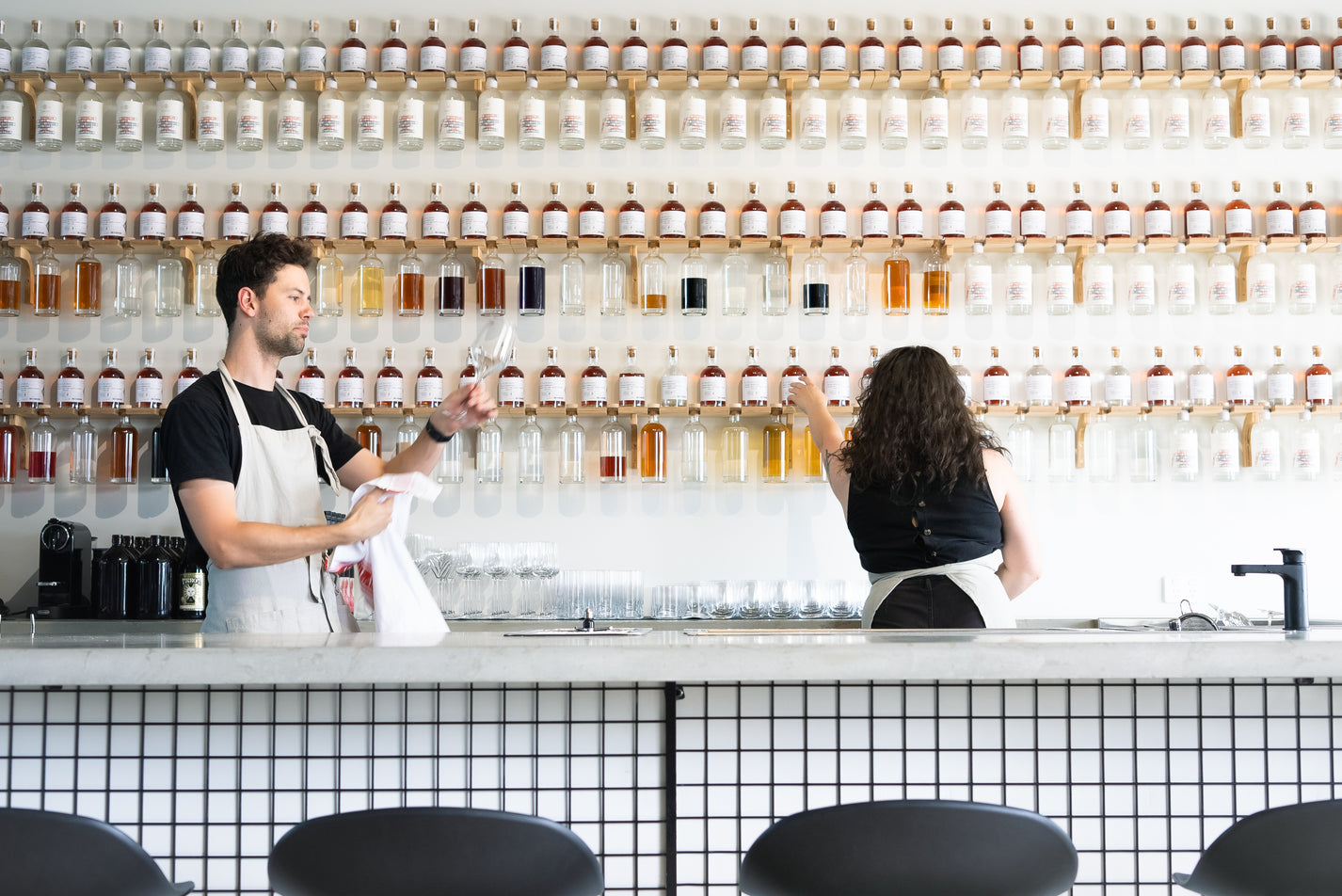 From Ashes to Spirits
Althought the adjacent cocktail bar, Long Story Short, was also destroyed in the fire, we remain optimistic that it will be back to its former glory soon. We hope the grass is greener on this side of the hill, but at the very least, we know that it's got a lot of tasty flavors and a hell of a lot of good stories waiting for us!
Through it all, we remain committed to our vision. We believe that every sip is a chance to add to our everchanging story - So join us on this journey, as we take it one tasty sip at a time.
See our range