Events
Info
Date
Location
More info
The Museum Of Storytelling Gin Shop
Storytellers Distillery is bringing a dynamic retail experience, the 'Museum of Storytelling,' to
Adelaide Arcade for the summer, with doors open on 24 November, 2023. 

The Museum of Storytelling will transform a retail space in Adelaide Arcade from a blank canvas into
a thoughtfully designed historical display of Storytellers Distillery gin for people to both try and buy.  

The Museum of Storytelling will open its doors on 24 November, and will be open from 10am – 6pm
Monday-Thursday with a later, 9pm close on Fridays and 5pm close on Saturdays.
Friday, 24/11/23 - 02/01/24
Mon-Sat
Shop 19, Adelaide Arcade, Adelaide 5000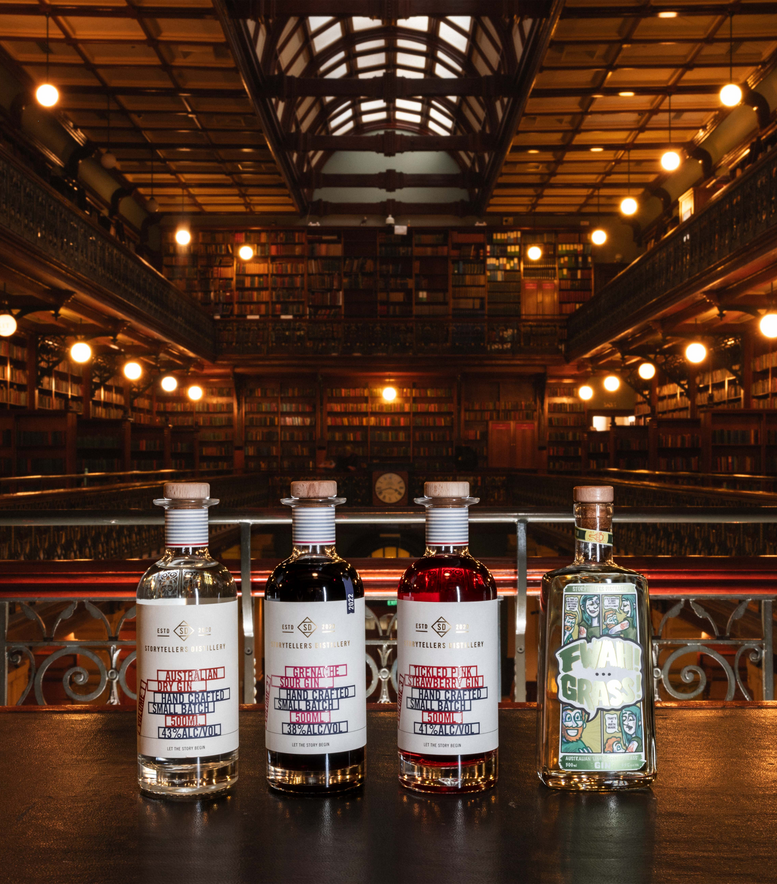 Storytellers Distillery @ The Mortlock
Get ready for Adelaide's newest pop-up bar! 
Join us for a first-of-its-kind collaboration as we partner with the renowned State Library of South Australia to bring an exclusive pop-up gin bar experience - "Storytellers Distillery @ The Mortlock".
For the first time, the Mortlock Chamber will be opening its doors as it is transformed by us into a pop-up gin bar, throughout Illuminate Adelaide's City Lights event. Serving a curated selection of our gins, enjoy music, live performances and library archives while being surrounded by the historic legacy of the Mortlock Chamber.
The bar will be open nightly from 5pm with spirits flowing until 11pm, from 3 – 23 July. Entry is free with the first weekend kicking off live music from Substance on Saturday 8 July.  
The second weekend unveils Adelaide Fringe award winner Tattletales, a special ticketed event that promises an immersive and interactive storytelling experience like no other. Part campfire-style storytelling, and part choose-your-own-adventure, be immersed as the audience draw tarot cards to build a tale together. 
To celebrate the final weekend, join us for a night of silent revelry, as the Mortlock Chamber hosts Please Be Quiet! Silent Disco! For tickets to special events TattleTales & Please be Quiet! please use the links below.
Cheers to the tales we tell and the stories yet to unfold, get ready to experience the Mortlock Chamber like never before! 
Instagram: @storytellersatthemortlock
This event is over
Monday 3 to Sunday 23 July 
5 - 11pm
The Mortlock Wing, State Library of South Australia
More info