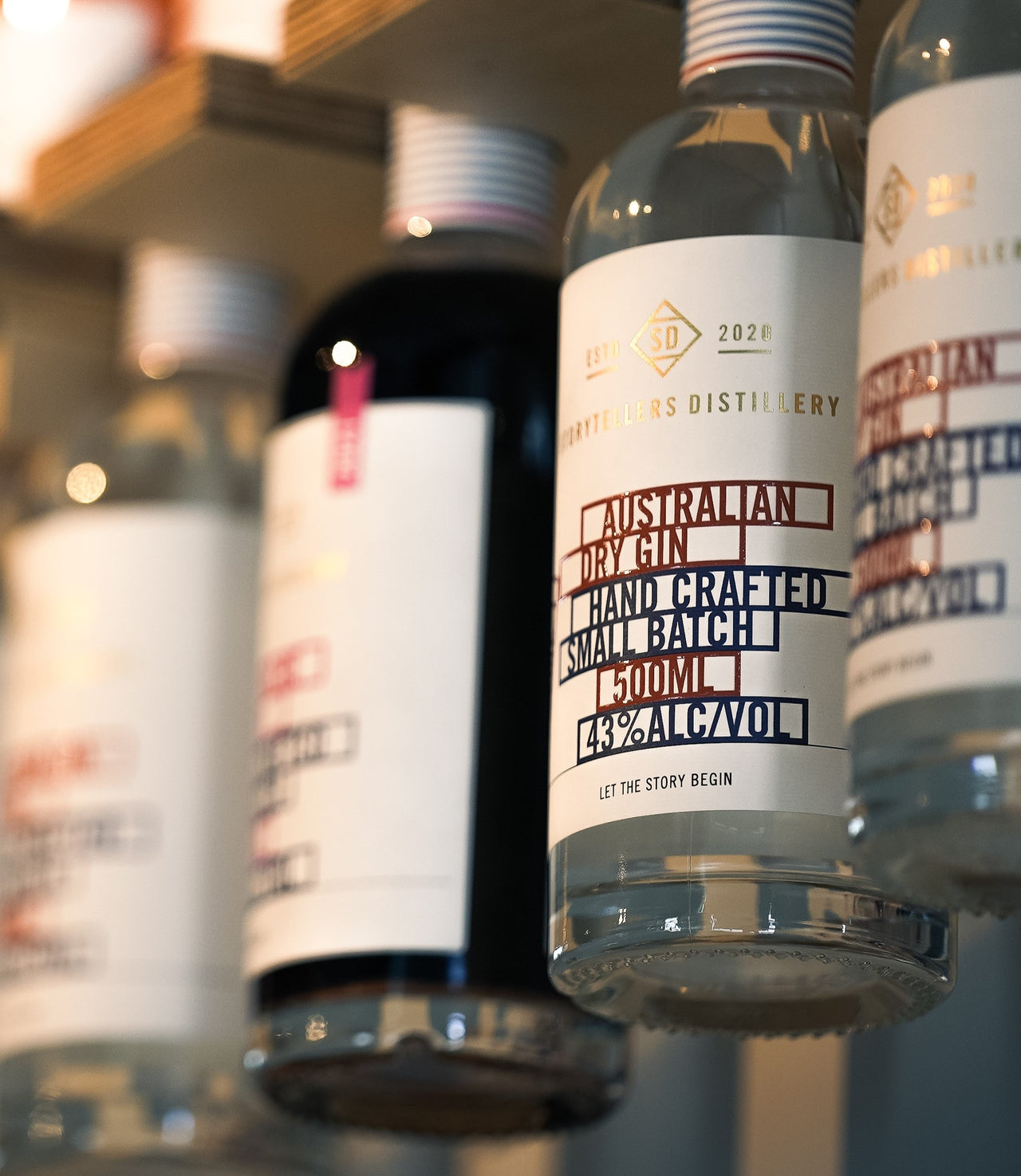 You've been selected!
Hey congrats! You've been selected by one of our Story Champions to join the club! What does it mean? Well our story champions go to their favourite bars, restaurants and bottle shops championing the story that is Storytellers Distillery.

Find out more about Storytellers Distillery here!

By getting to this sheet, you should have a card with a unique discount code. Use the form below to unlock exclusive discounts on our products for your venue or shop!

Who gets what?
Bottle Shops & Cellars - 6+1 on all varieties case orders.
Bars and Restaurants - 15% off any single bottle orders.
Scroll down below to sign up free!
Frequently Asked Questions
Where do you supply?

We currently are available to supply direct australia wide. We're also on Paramount in SA, NSW, and VIC
Whats the cost of your products?

Click Here for a direct link to our portfolio! [INSERT LINK HERE]
Why Storytellers Distillery?

At Storytellers Distillery, we believe that every sip tells a story, and our Story Champions believe this more than most! They want to showcase the best spirit Australia has to offer - so much so they've decided to champion our story themselves!